MASTER OF BUSINESS ADMINISTRATION (MBA)
Course Code: CRS1400891 | CRICOS Code: 104601K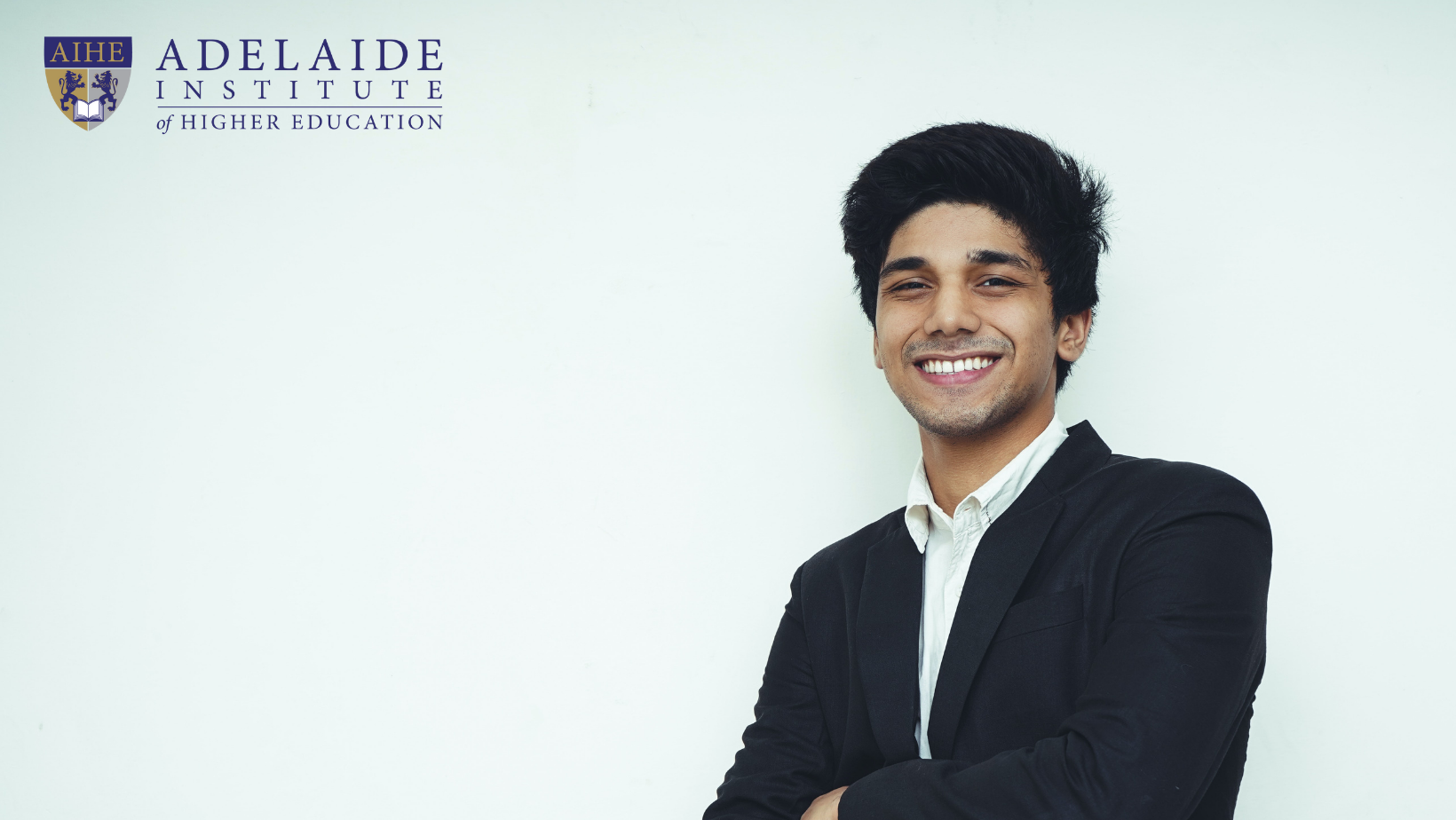 The Master of Business Administration (MBA) at AIHE Adelaide, is designed for students who want to develop management and leadership knowledge and skills required for a business management career in diverse cultural environments. The MBA addresses the global demand for high-quality business and management graduates with advanced cultural competence, life-long learning and leadership skills.
Throughout the MBA, students are required to apply their knowledge and skills to practical problems and authentic scenarios that challenge their ability to fuse theory and practice.
Course Overview
Duration: 2 years full time study or 4 years part-time study. A full-time study load consists of 8 subjects per year
Structure: 10 Core Subjects and 6 Elective Subjects
Total Course Credit Points: 80
Points per subject: 5
AQF Level: Level 9
Availability for International Applicants: Yes
 Intakes
2022 Study Period (SP) 2: 27 June
2022 Study Period (SP) 3: 17 October
2023 Study Period (SP) 1: 6 March
Tuition Fees
Domestic Student Tuition Fee: $16,000 per year
International Student Tuition Fee: $27,500 per year
For a schedule of the current AIHE fees and payments, please check our Fees Page.
AIHE provides a range of scholarships to students each year, please refer to the scholarship information for current availability.
Note: International students are required to undertake full time studies.
Entry Requirements
Academic Requirements (All students)

Satisfactory completion of a Bachelor degree (AQF Level 7 course or higher) or an international equivalent is required.
Learn more about the ways you can meet this criteria by viewing our Admissions Criteria.

English Language Requirements (Students with non-English native language)

IELTS (Academic) 6.5 overall score with no band less than 6.0 or equivalent.
Learn more about the ways you can meet this criteria by viewing our Admissions Criteria.

Entry Pathways
AIHE accepts various post-graduate entry pathways for this course. Learn more about the various pathways by
contacting us
.
BUS9001 Strategic & Critical Thinking in Business
BUS9002 Managing People & Organisations
BUS9005 Economics for International Business
BUS9004 Accounting & Finance
BUS9003 Strategic Planning for Innovation
BUS9006 Entrepreneurship & Innovation
BUS9007 Strategic Marketing Management
BUS9008 Research, Data Analysis & Decision Making
BUS9009 Corporate Governance & Risk Management
BUS9010 Capstone Project
For more information on subject descriptions please click here

Seminars, lectures, group activities, case studies and practical support sessions.
Includes, but is not limited to, group and individual assignments, exams and tests, role plays and participation, quizzes and presentations.
Credit Transfer and Recognition of Prior Learning (RPL) available on application.
Apply for admission
If you are unsure how to apply or have other queries, please get in touch at:
info@aihe.sa.edu.au