The Council is the Governing Board of AIHE that comprises of a large proportion of independent members who are experienced in governance roles in either Australian Universities or public and private business sectors. AIHE Council is accountable for the direction setting and oversight of the provider as a whole.
For further details about the Terms of Reference of AIHE Council, see HERE 
For the Terms of Reference of the AIHE Council Nominations Committee, see HERE
Emeritus Professor Dean Forbes
Council Chair
Dean Forbes is a Matthew Flinders Distinguished Professor Emeritus at Flinders University. He is a Fellow of the Academy of Social Sciences in Australia and was a Public Policy Scholar at The Woodrow Wilson Center in Washington DC in 2013. As Deputy Vice-Chancellor and Vice-President at Flinders University from 2000-2013 he led the international and community engagement activities of the University. Prior to that he held appointments at The Australian National University, Monash University and the University of Papua New Guinea. A graduate of Flinders University, Dean Forbes completed an MA at the University of Papua New Guinea and a PhD at Monash University.
Dr Vicki Feast (AIHE Academic Board Chair)
Ex Officio Member
Dr Vicki Feast is currently the Chair of AIHE Academic Board. Prior to this AIHE role Vicki worked as a consultant at the University of South Australia (UniSA) for six years. However, for most of her working life (23 years) prior to this Vicki worked at the UniSA in a range of different roles including as Associate Professor and Dean: Teaching and Learning and Dean: International. Vicki's discipline expertise is in Economics. Vicki taught Economics in a range of onshore and transnational programs in Malaysia, Singapore and Hong Hong throughout her career at UniSA.
Trent McHenry (AIHE General Manager)
Appointed Member
A senior executive with over 18 years of experience in the Higher Education, Professional Services and Financial sectors, Trent was appointed as the General Manager of AIHE in January 2021. Since 2003, Trent has worked extensively across the Higher Education, VET and ELICOS sectors in Australia and provided executive leadership in the areas of strategic, operational and financial planning for education groups and universities. Highly adept at leading complex and diverse teams across multiple overseas sites, he has international business experience in developing partnerships and institutional linkages with overseas universities and colleges. Trent has a Master of Business Administration (MBA) and is also a qualified CPA.
Don Chen (AIHE Director)
Appointed Member
Don Chen is the founder of Adelaide Education Group. Coming to Australia as a young overseas student in the early 1990s, Don started his career working as an IT consultant but as a son of a teacher, he always had the passion to work in education. In 2000, Don set up an international education agency and in 2009, he successfully launched the Adelaide Institute of Business and Technology, subsequently establishing Adelaide International School in 2016 and Adelaide Institute of Higher Education in 2019. 
Don's strength lies in business development having forged countless transnational partnerships between institutions from around the world and his work has seen tens of thousands of international students come to study in Australia.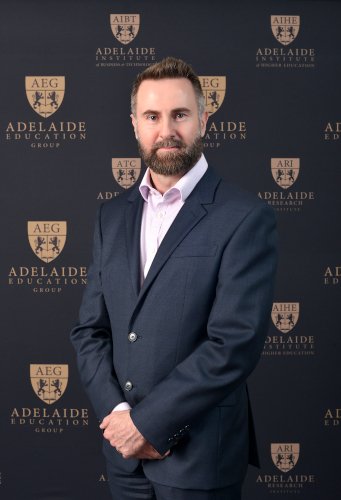 Scott Edwards (Director Y Partners Business Services Pty Ltd)
Appointed Member
Scott Edwards is a Chartered Accountant and Chartered Tax Adviser with over 25 years' experience providing tax and business advice to clients across a wide range of industries. Scott holds a Certificate of Public Practice, is a Registered Tax Agent, and is currently Head of Accounting at Y Partners in Adelaide.
Scott sits on a number of Advisory Boards and Finance and Risk Committees, where he provides guidance on general business matters, strategy, and advice on matters relating to an entity's financial affairs. Scott brings financial and business acumen to his role as a member of the AIHE Council.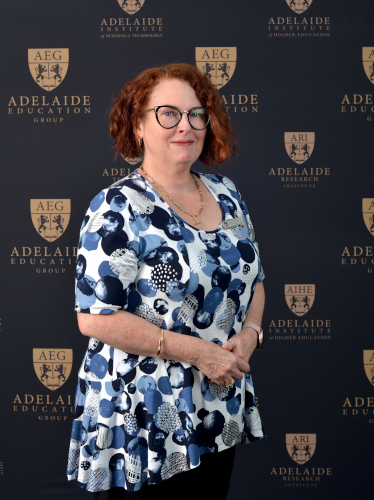 Kerrie Evans (CEO Adelaide Institute of Business and Technology)
Appointed Member
Kerrie started working in Vocational Education in 1992 and since then developed her expertise in Competency Based Training and related compliance systems. Kerrie has extensive experience in managing regulatory frameworks, contracts, continuous improvement and quality assurance systems.  Kerrie is interested in the potential for integration of each sector of education to improve student experience and facilitate life long learning.  As a strategic manager,  Kerrie has provided the leadership that has developed Adelaide Education Group from a small RTO to the multi-sector provider it is today.
Nigel Smalls (Director of SBH Solutions Pty Ltd)
Appointed Member
Nigel Smalls is a business owner with over 35 years of experience in the public and private corporate world. His background includes roles as Chief Executive Officer both in Australia and overseas. Nigel holds a BA (Joint Hons) in Economics and History, an MBA and is a Graduate of the Australian Institute of Company Directors. Nigel has had an interest in education, training and self-development since being part of a team that worked on management behavioural competencies in the early 1990s. He has been advising the AEG Group since 2013 and offers practical business insights as well as skills in governance and strategic thinking to the AIHE Council.