Graduate Certificate in Management
Course Code: CRS1401440 | CRICOS Code: 112703D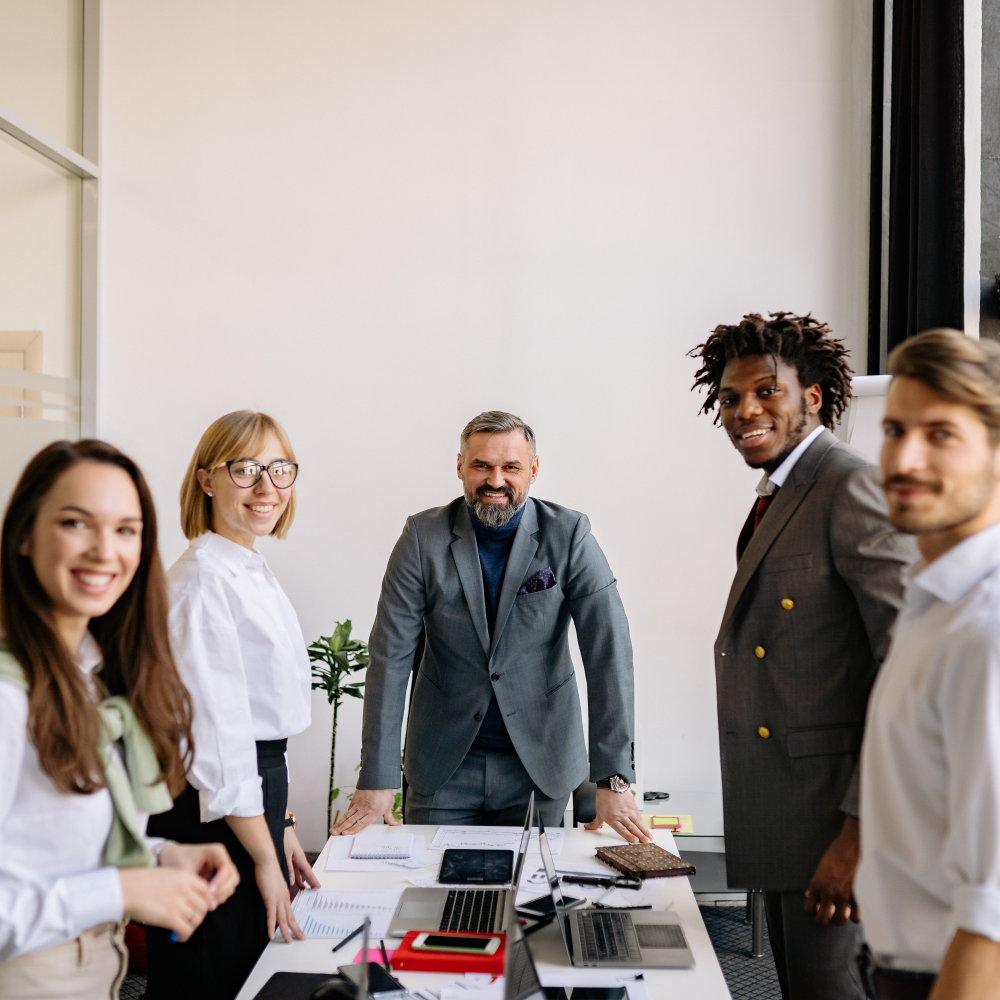 Why Study the GCM?

The Graduate Certificate in Management (GCM) provides students with the opportunity to develop advanced business knowledge and skills upon a core of strategic and critical thinking. It provides an opportunity for career-focused individuals to gain a formal business qualification that will prepare them for team leader and management roles.
As well as being a highly valued qualification in its own right, the GCM provides students with a foundation for further graduate-level studies in management and business. On completion of the GCM, students will have completed one quarter of the required study for the AIHE MBA, so will be well placed to continue their studies in that qualification or in a variety of other business-related Masters programs.
Course Overview
Duration: 6 months full time study or 1-year part-time study. A full-time study load consists of 4 subjects per study period.
Structure: 1 Core Subject and 3 Elective Subjects
Total Course Credit Points: 20
Points per subject: 5
AQF Level: Level 8
Availability for International Applicants: Yes
Campus: Adelaide, Melbourne
Intakes
2023 Study Period (SP) 3: 23 October
2024 Study Period (SP) 1: 4 March
2024 Study Period (SP) 2: 1 July
2024 Study Period (SP) 3: 28 October
Tuition Fees

Domestic Student Tuition Fee: $8,000 per Study Period
International Student Tuition Fee: $13,750 per Study Period
For a schedule of the current AIHE fees and payments, please check our 
Fees Page
.
AIHE provides a range of scholarships to students each year, please refer to the 
scholarship information
 for current availability.
Note: International students are required to undertake full time studies.

Entry Requirements

Academic Requirements (All students)
An Australian Bachelor's Degree or an international
Qualification equivalent to AQF level 7 or,
An Australian Advanced Diploma, Associate Degree or an
international qualification equivalent to AQF level 6, plus 2 years' of
Industry experience at supervisory level or,
At least five years' industry experience which
Includes at least three years' management/ supervisorial experience.
English Language Requirements (Students with non-English native language)
IELTS (Academic) 6.0 overall score with no band less than 6.0 or equivalent. Learn more about the ways you can meet these criteria by viewing our 
Admissions Criteria
.

Entry Pathways
AIHE accepts various post-graduate entry pathways for this course. Learn more about the various pathways by 
contacting us
.
BUS9001 Strategic & Critical Thinking in Business
For more information on subject descriptions please click 
here



Learning Methodology
Seminars, lectures, group activities, case studies and practical support sessions.
Includes, but is not limited to, group and individual assignments, exams and tests, role plays and participation, quizzes and presentations.
Credit Transfer and Recognition of Prior Learning (RPL) available on application.
Apply for admission
If you are unsure how to apply or have other queries, please get in touch at:
info@aihe.sa.edu.au