The Academic Board is the principal academic governing body for all matters affecting the Adelaide Institute of Higher Education's (AIHE) teaching, learning and scholarship. It monitors and maintains the quality of all academic programs, and identifies and analyses matters related to AIHE's academic direction and values. The Academic Board is responsible and accountable to the Council for the discharge of these academic responsibilities.
Members of AIHE Academic Board are either experienced academics from other Australian Universities or with leadership experience in higher education institutions in South Australia.
For further details about the Terms of Reference of AIHE Academic Board, see 
HERE
.
Members of Academic Board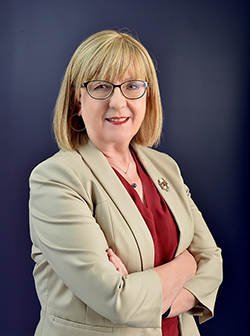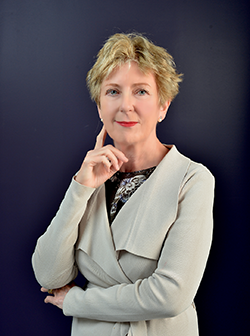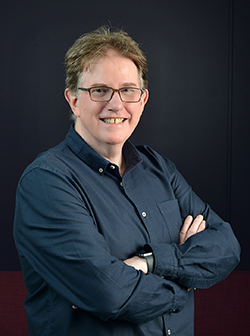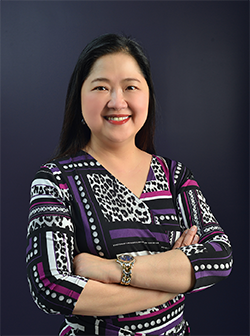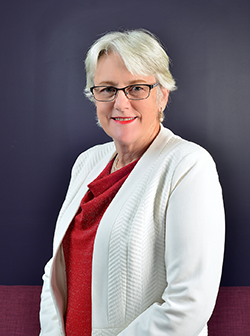 Assoc. Prof Susan Lambert
Head of School (Business)
Susan is the Head of School at Adelaide Institute of Higher Education. Susan has held leadership roles in teaching and academic governance in the university sector for over three decades before moving into the non-university higher education sector where she develops and delivers business courses. Prior to entering the higher education sector Susan worked as a professional accountant and information systems consultant.
Teaching international students both onshore and offshore has made Susan aware of the importance of providing international students timely and continuous support at a personal and academic level. Ensuring that institution policies and procedures encourage and support good teaching practice is one of Susan's primary interests.
As an education consultant Susan provides services to higher education providers in relation to AQF compliance and academic governance. Susan has been on the TEQSA register of experts since 2015 and has undertaken numerous engagements in this role. Susan serves on course advisory committees, academic boards and course review panels with a view to discovering and sharing sector best-practice.
Susan has a PhD in business (University of South Australia), an MBA (University of Adelaide), Graduate Certificate in Higher Education (Flinders University) and a Bachelor of Economics (University of Adelaide) and is a Fellow of Chartered Accountants Australia and New Zealand.
Dr Vicki Feast (AIHE Academic Board Chair)
Ex Officio Member
Dr Vicki Feast is currently the Chair of AIHE Academic Board.  Prior to this AIHE role Vicki worked as a consultant at the University of South Australia (UniSA) for six years.  However, for most of her working life (23 years) prior to this Vicki worked at the UniSA in a range of different roles including as Associate Professor and Dean: Teaching and Learning and Dean: International.  Vicki's discipline expertise is in Economics.  Vicki taught Economics in a range of onshore and transnational programs in Malaysia, Singapore and Hong Hong throughout her career at UniSA.
Dr. Valerie Kupke
Appointed Member
Dr Valerie Kupke was employed as a senior academic and researcher at the University of South Australia (UniSA) for almost 30 years. She published primarily in the area of housing and land economics and upon retirement continued as an Adjunct for some years. She is an ongoing member of the Australian Property Institute (API) and continues to provide research services to institutions such as the Australian Lutheran College which is affiliated to the University of Divinity Melbourne. While employed at UniSA she taught on a regular basis at Thammasat University, Bangkok, Hong Kong Baptist University and in Singapore. She is an invited Board Member of the Governing Council of the Adelaide College of Divinity.
Shaun McNicholas
Appointed Member
Appointed 26 September 2017.

Dr. Rhoda Abadia
Appointed Member
Dr Rhodora Abadia has 26 years of teaching, research, industry and education management experience, and 12 of these 22 years focused on academic leadership and management. She received multiple awards for outstanding teaching, research, and management in the field of Computing. She is currently the program facilitator for University of South Australia Online and manages the online delivery of STEM degrees. Rhoda has undertaken research projects in the areas of User Experience, Data Analytics, and Artificial Intelligence. Her major area of interest is in the use of technologies to improve the quality of teaching and learning.
Assoc. Prof Robyn Davidson
Appointed Member
Associate Professor Robyn Davidson is a Senior Fellow of the Higher Education Academy, Education Specialist and member of the Adelaide Academy. Robyn is the Adelaide Business School Associate Head Learning and Teaching. Robyn has over 20 years of teaching experience across various financial accounting and information systems courses in Adelaide and offshore in Singapore and China in addition to conducting an annual European accounting and finance study tour. Robyn is a member of the Adelaide University's College of Reviewers and regularly conducts peer reviews of teaching. She has won teaching awards at University and Faculty level and mentored award winning staff. With a passion for lifelong learning, Robyn continues to study educational and leadership related courses in order to enhance her own teaching practices and influence others. Robyn specialises in first year transition for international students with a focus on course design, motivating students to study well, and staff and student engagement. Her current research interests are the scholarship of teaching and learning and technology use in teaching. She has published in education, information systems and business journals.